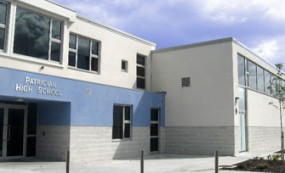 Principal: Joe Duffy
Deputy Principal: Mr S. Rafferty
Tel: 042 9661525
Email: [email protected]
Website: www.patricianhighschool.ie
Mission Statement
The promotion of the educational development and fulfilment of the educational needs of all our pupils in a secure environment.
The pursuit of excellence in individual achievement while nurturing a growth in responsibility that will prepare pupils for their role in family and society.
The maintenance of an educational philosophy, based on our Christian principles, which will guide and support our pupils through further education and the world of work.