St. Louis Secondary School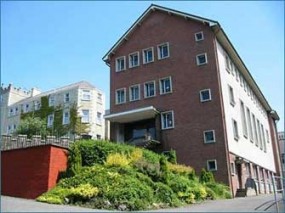 Principal: Mrs. Eileen English
Deputy Principal: Mrs. Lynette Woods
Tel: 042 9661587
Email: [email protected]
Website: www.stlouiscmx.com
The atmosphere in this school is friendly and welcoming. One of the great strengths of our school is the quality of the relationships between students and staff. Our pastoral care team is always available to offer support and guidance on an individual basis.
We offer a comprehensive curriculum that includes Junior Cycle, Transition Year, the Leaving Certificate, the Leaving Certificate Applied and the Leaving Certificate Vocational Programme. The school also has a varied and progressive extra-curricular life. A variety of sports are played and all major aspects of the arts are included.
It is my particular privilege to serve as Principal in a school that has been a leader in the education of young women since the 1880s. As a member of the teaching staff since the 1980s, I have witnessed the school grow and adapt to the needs of the 21st century. From the Sisters of St. Louis, we inherited a great tradition of high standards in a caring environment and now continue this work under the trusteeship of the Le Chéile Schools Trust.